SERVPRO Is the Business Partner You Didn't Know You Had | SERVPRO® of Biddeford-Saco
3/17/2022 (Permalink)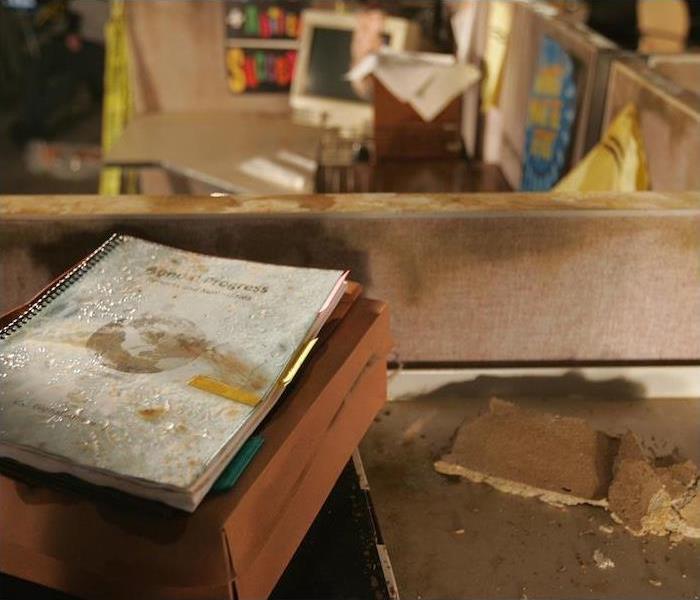 SERVPRO of Biddeford-Saco are your local commercial restoration experts. Contact us today should you experience any damage.
When it comes to keeping a business afloat, you need all the help you can get. As an owner or property manager, you know it takes every available hand to simply keep things running. Major disruptions or losses can be devastating for commercial properties.
But your retail space, manufacturing facility or rental property has a built-in silent partner for all your cleanup and recovery needs, and it's right here your backyard. SERVPRO can carry the burden for so many different business needs, it's like having an invested ally taking care of an entire component of your business success plan.
Large loss recovery. Fires, storms and flooding are among the top causes of financial loss for businesses across the United States, and they can cause crushing amounts of damage, especially if action isn't taken quickly. When you call SERVPRO, you know you're getting a top-tier skilled team that's ready 24 hours a day to provide proven emergency services and minimize your downtime and recovery.
Emergency Ready Plan. Recovery starts before your disaster begins—that is, if your business is prepared. We can help you craft the perfect plan to enact when the moment comes. You may need an emergency chain of command, alternate meeting or work sites, temporary vendors and more during a crisis, and we'll have you set up for a single button push that gets the ball rolling on all of it.
Cleaning of all kinds. From specialty needs like trauma site cleanup and safe biohazard removal to general needs like carpet cleaning and upholstery restoration in high-traffic areas, we've got every solution for every situation. We've been doing this a very long time, and we've seen and cleaned it all.
Restoration services. Storms bring sudden floods. The interns burned something in the kitchen again. A pipe burst in the winter. All of these things require restoration and cleanup, and nobody does it better than SERVPRO of Biddeford-Saco. From water removal to reconstruction, you can trust us to make your business shine again after an unwanted incident.
Industry specialization. There's no commercial enterprise we can't help, and we've spent decades learning the ins and outs of each one. Whatever the specific or unique needs of your business may be, we can tackle your cleaning or restoration needs. In many cases, we can even enclose the work area so as to not disrupt regular business in other areas.
Whatever your recovery need may be, and whatever your commercial property may require, trust SERVPRO to get the job done. Contact us today to get started on an Emergency Ready Plan or find out how we can serve your business.