How Water Damage Progresses Over Time | SERVPRO® of Biddeford-Saco
5/5/2022 (Permalink)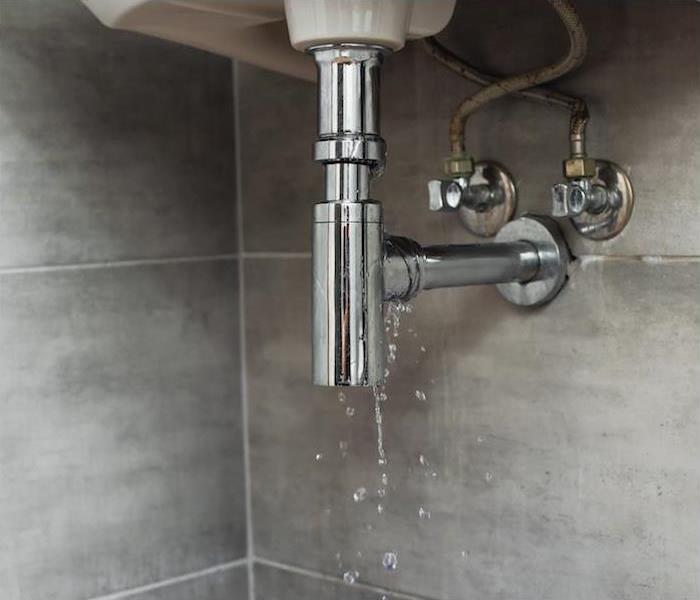 SERVPRO of Biddeford-Saco is your 24/7 water restoration expert. Call us right away if you need immediate service.
A leaky faucet or a small water spot in your Biddeford-Saco home may seem insignificant at the moment, but never underestimate the destructive effects moisture can have on your home. An average household leak can waste up to 10,000 gallons of water in a year.
Water damage progresses rapidly, seeping into floors, walls and soft surfaces. It's crucial to address the issue right away to produce the best results. Here's what you need to know about the timeline of water damage:
In the First 24 Hours

If you live in a house, there is a one in four chance of a flood damaging your home within a 30-year period in a high-risk area. Knowing what to do next is essential.

The first 24 to 48 hours after flooding or water damage are crucial. Certain items will immediately fall victim to water's disastrous effects.

Soft furnishings and upholstery will soak through, and wooden structures can swell from the moisture. Personal belongings like books and photographs are especially vulnerable to warping beyond repair. In addition, mold can begin to develop within this timeframe. Quick action is essential.

SERVPRO's expertise and "restore vs. replace" mentality can help you save money while preserving precious keepsakes that can't be replaced. If any materials cannot be successfully restored, this will be communicated to you. These materials are typically removed as soon as possible to expedite the drying of all restorable materials.

Within the First Week

After the first 24 hours, water damage will progress further and quickly. Mold can spread like wildfire with excessive moisture. As mold sets in, it can even damage the home's structure.

Additionally, porous surfaces such as wood surfaces and walls will become increasingly compromised, and metal surfaces will start corroding.

After One Week

You want to avoid letting moisture sit for an extended period at all costs because some effects may be catastrophic or irreversible. As time goes on, the costs and efforts to restore the structure will increase significantly, and the risks associated with structural damage are greater.

How SERVPRO Will Help

SERVPRO's restoration process begins with the first call, preferably within the first 24 hours. Service work normally starts with a thorough extraction of water. This helps prevent the spread of water in the structure and reduces drying time.

Mostly likely, floors, furniture and other belongings will require cleaning, sanitizing and deodorization. After the bulk of the water has been removed, our specialists will use industry-leading drying equipment to remove the water you can't see.

After these initial steps, your home may need construction work to get your property back to its preloss condition. This step could include minor repairs or rebuilding entire areas of your home.

We can simplify the restoration process by handling both the initial damage mitigation and rebuilding the affected areas. SERVPRO will keep you up to date on every step and have you back in your home or business in no time.

Regardless of the type of water damage sustained, SERVPRO has the tools and teams to help your home or business recover. Contact us 24⁄7 when you need a dependable team to help you recover.